CRS REGISTRATION FOR ELECTRONIC & IT PRODUCTS
CRS REGISTRATION FOR ELECTRONIC & IT PRODUCTS
In 2012, the Compulsory Registration Scheme (CRS) was introduced by the Department of Electronics and Information Technology (DeitY), jointly with the Bureau of Indian Standards (BIS) to protect Indian consumers from spurious and substandard goods.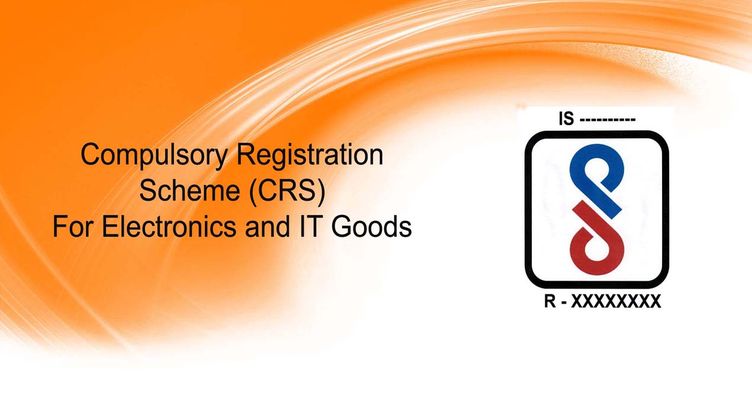 According to Compulsory Registration Scheme Orders, no one shall manufacture or store for sale, sell, import, or distribute goods that do not comply with the Indian standard specified in the order and do not bear the Standard Mark with a unique registration number obtained from BIS.
BIS Certification for Electronics and IT product comes under BIS compulsory registration scheme. Under CRS scheme, BIS registration for electronics and IT products is required before launching them into the market.
BIS grants a license to the manufacturers to use or apply Standard Mark with unique R-number on electronics and IT products. BIS Registration is based on your self-declaration of conformity for goods and articles as per Indian Standards.