FOOD SAFETY MANAGEMENT SYSTEM
ISO 22000:2018 FSMS
ISO 22000:2018 FSMS (FOOD SAFETY MANAGEMENT SYSTEM)
ISO 22000 Standard is a Food Safety Management System. The main objective requirements of this FSMS standard is prevention of contamination of Food safety hazards in food, so that food shall be safe at the time of consumption. This Food safety management system requirement is applicable to any organization food supply chain.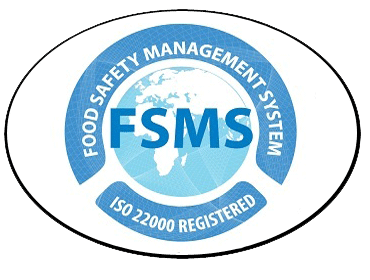 ISO 22000 CAN BE USED BY ANY ORGANIZATION DIRECTLY OR INDIRECTLY INVOLVED IN THE FOOD CHAIN INCLUDING:
1. Farms, fisheries, and dairies
2. Processors of meats, fish, and feed
3. Manufacturers of bread and cereals, beverages, canned and frozen food
4. Food service providers such as restaurants, fast food chains, hospitals and hotels, and mobile caterers
5. Supporting services include food storage and distribution and suppliers of food processing equipment, additives, raw materials, cleaning, and sanitizing products, and packaging.
In summary, part or all of the ISO 22000 requirements will apply to any products that contact the food industry or the food chain.