INFORMATION TECHNOLOGY SERVICE MANAGEMENT SYSTEM
ISO 20000:1:2018 IT-SMS
ISO 20000:1:2018 IT-SMS (INFORMATION TECHNOLOGY SERVICE MANAGEMENT SYSTEM)
ISO 20000 Standard is an Information Technology-Service Management System (SMS) requirement. The main objective of this standard is the organization shall establish, implement, maintain and improve the Information Technology- Service management system within the organization. To ensure:
1. Meeting the service requirements to achieve customer satisfaction
2. Designing and delivering services based on the SMS that add value for the customer
3. Continually improving the SMS and the services based on objective measurements In common business practice the ISO 20000 standard is also referred to as the SMS /IT-SMS standard.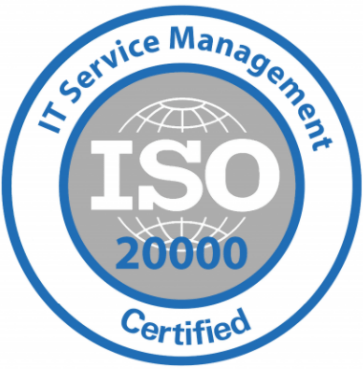 BENEFITS OF ISO 20000 iTMS CERTIFICATION
1. Consistency in IT service delivery
2. Reduce the response time for IT- service delivery
3. Enhance customer satisfaction and retention of customer
4. Improve Legal, Regulatory, and contractual compliance.
5. Reputation enhancement among stakeholders, interested parties, and customers.
6. Reduce the operational cost.
7. Improve the business potential among the competitor
8. Overall Improvement of the organization's reputation in the market.
9. Business opportunities improved.